About Borderless360
ABOUT BORDERLESS360
At Borderless360, We want to reframe conversations around power, borders, and values that underpin our societies, By giving platform to the displaced and disenfranchised to voice their story. We believe that these stories are the most critical part to develop newer platforms that directly serve communities' diverse range of needs in a much more impactful way.
OUR VALUES
COMPASSION
We truly want to support those who have been forcibly displaced from their homelands. Earnestly listening to their worries and concerns with empathy, and helping them recover their sense of control.
CREDIBILITY
We back up our statements through concrete plans and executing them thoroughly.
INNOVATION
We are really passionate about our work and are constantly looking for fresh solutions to existing problems.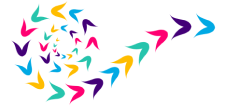 Inclusive Education
Initiative
The Borderless360 Inclusive Education Initiative (IEI) is working on equal access to quality education for refugees and others in similar circumstances. Our mission is to embrace diversity and inclusion in education through approach that awakens the individual's love for learning, independent thinking, and a desire to be connected with the world at large.
IEI has started an online adult education programme to support a small pilot group of young adult refugees who have experienced disrupted learning to prepare for English language and the GED American high school diploma certification. At the same time, we are working towards developing an educational programme that practices affirmative action towards out-of-school refugees where they are able to access a holistic and alternative education method
Learn more and see how you can support IEI!
Stories of The Day
Browse the latest stories, events, and see examples of the steps we took to create an impactful change.
Resume Writing Workshop
Sign up and help refugees who have experienced disrupted learning continue their education. Your fee ...
Read more